SAME DAY APPOINTMENTS AVAILABLE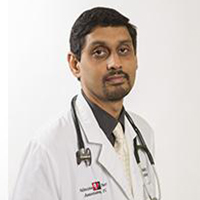 At Atlanta Heart Associates, We know you have a choice in cardiac care and are proud to assist you in any manner possible.
We will do everything possible to help you take control again of your HEART, and your LIFE.
Good doctor. Has been taking care of me for years. Saved my life.
We are pleased and thankful for being under his supervision and care. Because of his wisdom and knowledge, my husband is doing wonderful and is more confident in his healing and progress.
He is a wonderful doctor and works so hard to help his patients.
Dr.Braunstein has been my Doctor for over 7yrs. She is the best. I've had many challenges but she's been right there through them all, simply the best.
We have seen Dr. Braunstein for 15 years. We are in debt to you for keeping my mother healthy and alive. You are wonderful.
Dr. Doughan is absolutely wonderful. He has such a caring, calming way about him. He is always patient with questions and concerns. He always is so friendly and genuine which puts both my husband, his patient, and me at ease. Grateful for Dr. Doughan!