SAME DAY APPOINTMENTS AVAILABLE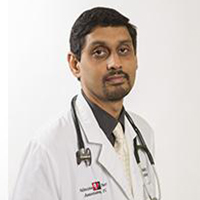 At Atlanta Heart Associates, We know you have a choice in cardiac care and are proud to assist you in any manner possible.
We will do everything possible to help you take control again of your HEART, and your LIFE.
Very kind, patient, listened to me ask questions, calmed my fears.
He is a great doctor, who is knowledgeable and caring.
Dr. Sekar and his staff have always been very helpful. I have been a patient here for the last two years and have been extremely pleased. I would highly recommend Atlanta Heart.
He's always very patient and kind. He seems genuinely concerned and always greets with a smile.
Dr. Reddy takes such wonderful care of his patients. His positive outlook and kind smile really makes a difference.
He has an awesome bedside manner.
He is a wonderful doctor and works so hard to help his patients.
Dr. Doughan is absolutely wonderful. He has such a caring, calming way about him. He is always patient with questions and concerns. He always is so friendly and genuine which puts both my husband, his patient, and me at ease. Grateful for Dr. Doughan!