SAME DAY APPOINTMENTS AVAILABLE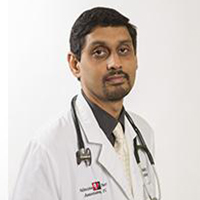 At Atlanta Heart Associates, We know you have a choice in cardiac care and are proud to assist you in any manner possible.
We will do everything possible to help you take control again of your HEART, and your LIFE.
Dr. Nelson has been my cardiologist for many years. She is always very courteous. She always lets me be part of the decision of my care. She is a wonderful physician.
The doctor explained things in a way we could understand. He made my husband feel more confident than he had been since being discharged from the hospital one month ago.
Dr.Braunstein has been my Doctor for over 7yrs. She is the best. I've had many challenges but she's been right there through them all, simply the best.
He is a very caring doctor. As for me, he saved my life. He cares about your health. I am thankful for him. I love Dr. Reddy.
Very warm, helpful, and informative. Made us feel comfortable.
Dr. Petro is a very friendly doctor and he makes you smile and calms you down when you're nervous. He is very professional.
Jauna is a hoot. We love her.